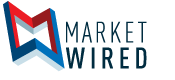 NeuLion Expands in Asia with RugbyPass OTT Service
/EINPresswire.com/ -- In a Partnership between NeuLion and Coliseum Sports Media, RugbyPass Offers Fans Live and On-Demand Action in 23 Countries throughout Asia
PLAINVIEW, NY--(Marketwired - November 14, 2016) - NeuLion, Inc. (TSX: NLN), a leading technology product and service provider specializing in the broadcasting, distribution and monetization of live and on-demand digital video content to Internet-enabled devices, today announced from the World Rugby Conference and Exhibition in London an expanded partnership with Coliseum Sports Media, to deliver live and on-demand rugby action throughout Asia on RugbyPass, an OTT service, powered by the NeuLion® Digital Platform.
"Under the theme 'The future of rugby,' the World Rugby Conference, which attracts more than 700 delegates and 40 exhibitors from over 50 countries around the world, is the perfect platform to announce our expanded partnership with Coliseum Sports Media and promote the RugbyPass OTT service," said Chris Wagner, NeuLion's Executive Vice President of Marketplace Strategy.
RugbyPass is the premier online destination for rugby fans in Asia and is the exclusive rights-holder in the region for this month's Autumn Internationals. Every match on RugbyPass is available live and on-demand in HD quality and RugbyPass includes year-round action from International Test Matches, the Rugby Championship, Super Rugby and more on multiple internet-connected devices.
RugbyPass is currently available in the following 23 countries throughout Asia: Bangladesh, Bhutan, Brunei, Cambodia, China, East Timor, Hong Kong, India, Indonesia, Laos, Macau, Malaysia, Maldives, Myanmar, Nepal, Pakistan, Philippines, Singapore, South Korea, Sri Lanka, Taiwan, Thailand and Vietnam.
"Asia and China have a significant role to play in rugby's future," says Tim Martin, CEO of Coliseum Sports Media. "Our recent partnership between NeuLion, World Rugby and Alisports, Singapore's return to the World Rugby Sevens circuit, the participation of the Sunwolves in this year's Super Rugby, and the 2019 Rugby World Cup in Japan, all point to an exciting future for the game in terms of participation as well as viewer engagement."
Rugby Pass is powered by The NeuLion Digital Platform, a fully managed end-to-end platform providing licensed components from content ingestion, encoding and management to content security, monetization and monitoring that together streamline the content delivery process. The platform facilitates the streaming and sharing of high-quality content up to Ultra HD/4K for premium sports and entertainment brands worldwide.
"The inclusion of rugby at the Olympics, after a gap of 92 years, is testament to how far the sport has come in the past three decades," said Roy Reichbach, NeuLion's President and CEO. "Rugby in Asia has a fantastic fan base. We are excited about our growing partnership with Coliseum Sports Media, its access to rugby content rights and the strength of our digital technology platform for delivering OTT services. This is a great partnership for NeuLion as we begin our growth in Asia."
About NeuLion
NeuLion, Inc. (TSX: NLN) offers solutions that power the highest quality digital experiences for live and on-demand content in up to 4K on any device. Through its end-to-end technology platform, NeuLion enables digital video management, distribution and monetization for content owners worldwide including the NFL, NBA, World Surf League, Univision Deportes, Euroleague Basketball and others. NeuLion powers the entire video ecosystem for content owners and rights holders, consumer electronic companies, and third party video integrators through its MainConcept business. NeuLion's robust consumer electronics licensing business enables its customers like Sony, LG, Samsung and other to stream secure, high-quality video seamlessly across their consumer devices. NeuLion is headquartered in Plainview, NY. For more information about NeuLion, visit www.NeuLion.com.
Forward-Looking Statements
Certain statements herein are forward-looking statements and represent NeuLion's current intentions in respect of future activities. Forward-looking statements can be identified by the use of the words "will," "expect," "seek," "anticipate," "believe," "plan," "estimate," "expect," and "intend," statements that an event or result "may," "will," "can," "should," "could," or "might" occur or be achieved, and other similar expressions. These statements, in addressing future events and conditions, involve inherent risks and uncertainties. Although the forward-looking statements contained in this release are based upon what management believes to be reasonable assumptions, NeuLion cannot assure readers that actual results will be consistent with these forward-looking statements. These forward-looking statements are made as of the date of this release and NeuLion assumes no obligation to update or revise them to reflect new events or circumstances, except as required by law. Many factors could cause NeuLion's actual results, performance or achievements to be materially different from any future results, performance or achievements that may be expressed or implied by such forward-looking statements, including: our ability to derive anticipated benefits from the acquisitions of DivX Corporation and Saffron Digital Media; our ability to realize some or all of the anticipated benefits of our partnerships; general economic and market segment conditions; our customers' subscriber levels and financial health; our ability to pursue and consummate acquisitions in a timely manner; our continued relationships with our customers; our ability to negotiate favorable terms for contract renewals; competitor activity; product capability and acceptance rates; technology changes; regulatory changes; foreign exchange risk; interest rate risk; and credit risk. These factors should be considered carefully and readers should not place undue reliance on the forward-looking statements. A more detailed assessment of the risks that could cause actual results to materially differ from current expectations is contained in the "Risk Factors" section of NeuLion's Annual Report on Form 10-K for the fiscal year ended December 31, 2015, which is available on www.sec.gov and filed on www.sedar.com.
CONTACT INFORMATION

Press Contact:
Chris Wagner
Email contact

+1 516 622 8357

Investor Relations Contact:
Rob Kelly
Email contact

+1 416 992 4539
Powered by


EIN Presswire does not exercise editorial control over third-party content provided, uploaded, published, or distributed by users of EIN Presswire. We are a distributor, not a publisher, of 3rd party content. Such content may contain the views, opinions, statements, offers, and other material of the respective users, suppliers, participants, or authors.
Submit your press release